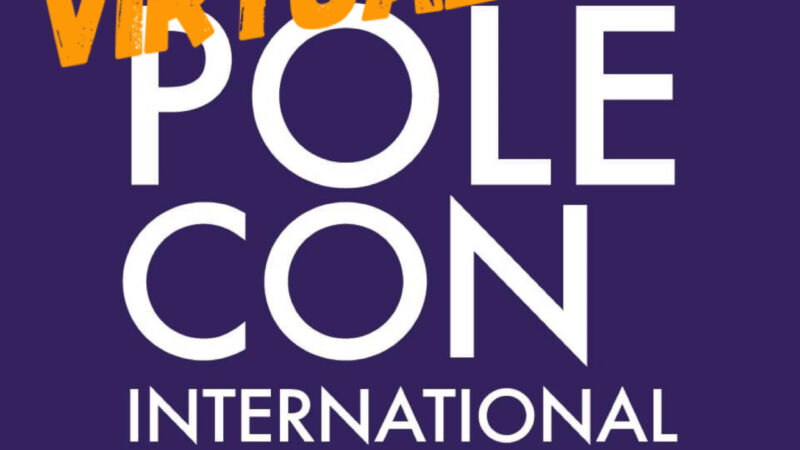 Recap Virtual PoleCon 2021
The goal of this 2nd annual Virtual PoleCon was:
First, to give people who were not comfortable attending or able to attend the in-person PoleCon an opportunity to participate.
Second, to continue supporting the pole business community through education and networking.
Third, to honor the commitments the IPIA made after the Pole Industry survey to make education more affordable (discounting the ticket) and to acknowledge the talent through paying an honorarium to (which we know is not enough but is a start in an industry that often thrives on volunteerism!)
Demographics of attendees:
34% were hobbyists
31% were pole business owners
16% were employees of a pole business
9% were pole teachers
6% were studio owners
6% were performers
6% competitors
>1% were strippers/sex workers
These demographics were similar to the 2020 event, although, encouragingly, pole business employees doubled! We see this as an indicator that pole business is growing and prioritizing education.
People joined the festivities from all over the world including the US, UK, Poland, Rwanda, Australia, New Zealand, the Dominican Republic, and more!
What people are saying:
"I learned a lot and was happy to be able to attend online."
Most people said the tool used to host the event was "very easy to use."  The only downsides were playing the showcase videos. The high-resolution video came through choppy for some people. To compensate for this, we sent individual showcase video links to all those who had purchased tickets.
Most attendees loved the workshops and panels and thought that the content was "informative," "fun," and "a good use of time."
All showcase performances are available on the PoleCon YouTube Channel.
All five of the panel discussions will be added to this website over the course of the next 5 weeks. Watch out for that content soon!