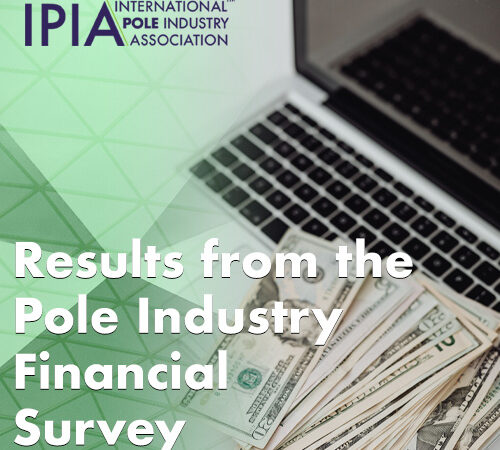 Pole Industry Financial Survey Results
Thank you to everyone who took our first ever pole industry financial survey!
This survey was created to address concerns about finances that were uncovered in our first, general survey of the pole industry.
Our goal with this data is to help people make informed decisions about their businesses in the pole industry and to help those not yet in the industry to better understand the market before entering.
It was a sprawling survey that covered some basic demographic information. Then, it asked specific questions relevant to the five categories of pole industry businessperson currently recognized by the IPIA. Some questions were repeated with slight tweaks, such as types of revenue and expenses while other questions were specific to each category.
Questions like "What should I charge for classes?" or "How much money can I make as a performer?" can be answered using this data.
Does this survey represent everyone? No. But it does give us a baseline to build from as an industry.
Click here to view all the results.
Below are highlights from the survey. At the end of these results are some positive and concerning trends about this data.
Highlights from general demographic data
Slightly over 100 people took the survey. Most respondents (78.5%) are from North America, and the next largest population of respondents are from Europe (15%).
Persons who identified as instructors were the most represented at 67%. Strippers/sex workers were the lowest represented at 6.67%. Studio owners, performers, and other pole businesses (product or service) were equally represented at ~28% each. People were encouraged to check all that apply in the five categories, and we presume there was a lot of overlap between categories.
27% of people reported being in business more than 10 years.
Highlights from the survey broken out by category
Here are some interesting highlights from the pole studio owners questions:
Most people who generated a profit for their studio did so in 3 years or less. Only 15% of respondents never generated a profit.
Most studio owners (80%) also taught at their studios.
Studio owners spent significantly more time on admin work than teaching at their studio.
Most studios (> 50%) were in suburban areas.
Interestingly, hired teachers were split equally (43% each) between part-time employees and contractors.
The most common benefit offered by studios was free studio time, followed by class discounts.
The most common hourly rate for teachers at studios was between $21-30/hr.
Rent and labor are the highest costs for studio owners.
Single classes cost on average (53%) between $21-30/class, which was consistent between pole and non-pole classes.
Parties did not seem to be a big driver of revenue for studio owners, who responded that their studios hosted 1-5 parties per week on average.
Most studio owners (62%) did not have other employment outside of the pole industry.
Here are some interesting highlights from the pole instructor questions:
Most, but not all instructors, had insurance to teach pole (71%).
Most, but not all, instructors had certifications to teach pole (72%).
The average payment for classes was $21-30/hr.
Most pole instructors (75%) did have employment outside of the pole industry.
Here are some interesting highlights from the pole business questions:
Most pole businesses are young, being in business only a few years, compared to instructors or studio owners who have been in business longer.
Pole businesses seem to be split between spending a lot of time on their business (41+ hours per week for 27% of respondents) or very little (1-5 hours per week for 23%).
Most pole businesses employ 1099 contractors and provide free items to their staff as a benefit.
Pole businesses were split (52%) saying they had employment outside of the pole industry and 48% did not have employment outside the pole industry.
Here are some interesting highlights from the performer questions:
Most performers (40%) had been in business for more than 10 years.
Most performers (96%) were not in any unions or groups like SAG.
Most performers performed 1-3 hours per week, and most (30%) charge an average of $101-200 for performance (a performance on average being 1-3 hours including warm-up, call time, etc.).
Most performers (64%) were paid in a combination of a flat fee and tips.
Most performers (68%) had employment outside of the pole industry.
Here are some interesting highlights from the stripper/sex worker questions:
Respondents were split with 57% of respondents working in the business 10+ years and 43% working 1-3 years as strippers/sex workers, with none in between.
Most strippers/sex workers (60%) worked 1-5 hours per week and most (80%) made $201-500 per night or session.
Most strippers/sex workers (80%) did not have work outside of the pole industry.
Concerning potential trends from the survey
All pole instructors should have insurance. That not everyone answered "yes" to this question might be because they are covered under a studio policy as an employee or might be because they simply don't know they need to have insurance. Insurance, while an annoying expense, is ultimately there to protect you and your students. If someone is hurt, insurance can pay for their medical expenses. Having insurance is an important protection for instructors, students, and studio owners.
Not sure if you need insurance? Learn more about insurance at this link.
The number of independent contractors at studios versus employees (full or part-time) is also potentially concerning. Businesses, at least in the United States, have very specific rules about how workers can and should be considered employees. Businesses can be audited and charged fines if they are found to have employees who are paid as contractors. Some studio owners may legitimately have contractors, but if that is the case, those instructors must have their own insurance. Paying payroll tax and other fees as an official employer can be confusing but it is not a reason to be non-compliant.
Learn more about the difference between contractors and employees at this link.
Positive potential trends from the survey
Although our industry is still young, there is a positive longevity trend for instructors, studio owners, performers, and strippers who have been in business for more than 10 years. Congrats!
There are also positive trends about generating profit with very few businesses saying they never generated a profit in their businesses. Sometimes all we hear about is bad news, so hearing that there is longevity and profit potential for most people in our industry is exciting and positive!
The path forward
More specific questions could be asked in the future to dive deeper into understanding expenses, which were not as detailed or useful as originally anticipated. In retrospect, ranges like $0-99 might represent more $0 than closer to $99.
More support could be given to pole businesses to foster more longevity in business, which is lacking compared to pole studio owners.
To continue to support research into the pole industry, the IPIA will provide members FREE access to their paid Survey Monkey account, which allows for an unlimited number of surveys and 2,500 responses per month. This can help create more dialog and research into our industry that can be shared so we can all benefit. Future research may also uncover more trends and places for the IPIA to focus. With information from this research, we can provide educational resources through weekly resource posts and monthly webinars.
Want to use this? Email us to set up your survey!